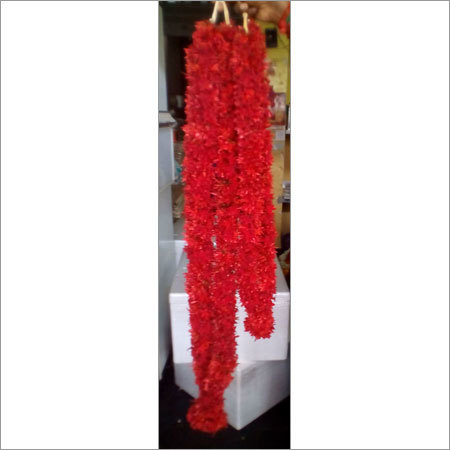 Thechi Malai Or Thetti Malai
Botanical Name - Ixora Coccinea
Thechi Flower Is Commonly Used In All Temples. The Flowers Are Found In A Wide Range Of Colours.Red, White And Yellow Ixora Flowers Are Commonly Used In Hindu Worship. The Thechi Undamala(Thechi Garland) Of Guruvayoor Temple Is Famous. Only Thechi Flowers Are Used For Poomoodal In Kadampuzha Bhagavthy Temple. It Is Also Called As The Jungle Geranium, Flame Of The Woods, And Jungle Flame. We Are Exporting Thechi Garlands.