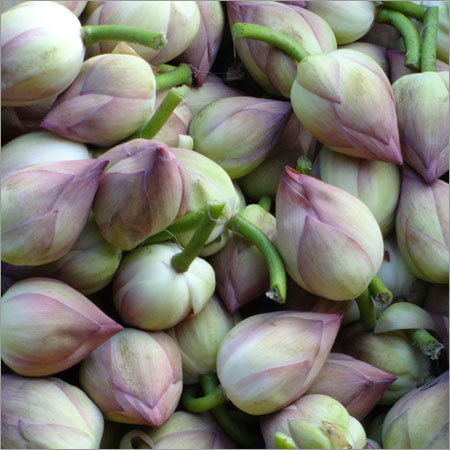 Product Description
Lotus
We Are Exporting Lotus Flower Which Is The Traditional Flower Used In Poojas.
Botanical Name(S): Nelumbo Nucifera
Family Name: Nelumbonaceae
Kingdom: Plantae
Division: Magnoliophyta
Class: Magnoliopsida
Order: Proteales
Family: Nelumbonaceae
Genus: Nelumbo
Species: N. Nucifera
Popular Name(S): Sacred Water Lotus, Sacred Water Lilly, Pink Lotus, Nelumbo Lutea, Bean Of India
Habitat: Found In Ponds And Swamps
The Lotus Flowers Are Extremely Beautiful With An Overlapping Proportional Motif Of Petals. It Is Considered To Be A Sacred Flower And Occupies Unique Position In The Art And Mythology Of Ancient India. This Flower Has Been An Auspicious Symbol Of Indian Culture Since Time Immemorial.
Hindus Often Offer Fresh Flowers To Their Deities As A Symbol Of Love And Devotion, And The Presence Of Flowers Is Abundant In The Portrayals Of Their Numerous Gods And Goddesses.The Pink Lotus Is The National Flower Of India.
It Can Be Used To Brew Lotus Tea, Relieves Heat-Related Illness And Helps To Stop Bleeding.